We understand that starting a business can be extremely frustrating, complicated, and scary. While we can certainly help you with your brand identity and marketing, AGS can't provide you with everything that your business needs to operate on the back end. That is why we have compiled this list of apps and software that makes getting your business up and running less complicated and more efficient. As we do with our own services, this list focuses on user-friendly services, automation, and cost-effectiveness. Each item on this list is something we use here at AGS Design and personally recommend to all of our clients and colleagues.

1. IncFile
Filing your business is the first step any entrepreneur should take when starting their company. That is why IncFile is at the top of our list. They make filing and managing your business's legal documents unbelievably easy and they offer some of the best rates around compared to similar services. Starting a company can be tedious and confusing. You might be thinking it is as simple as just doing what you love and getting paid for it, and as much as we wish it could be that simple, it just is not. You have to make sure your company's legal filings are correct and up to date to remain in good standing with your state and federal authorities. One wrong move or oversight can find you in a heap of legal and financial troubles. IncFile takes away much of the confusion and stress that comes with starting a business. Whether you need to get your business registered as an LLC or get a registered agent, they have everything you need to start getting your business up and running. Their customer support is top-notch and makes sure you never skip a beat through any steps. We highly recommend them to all of our clients that are looking for any business filing services. Their service is so good that they made the top of our list without any sort of sales or incentives to offer, that is how easy and valuable we believe they are to work with. You can view their website here.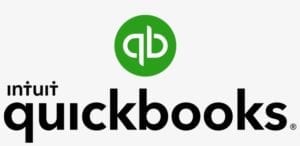 2. QuickBooks
Keeping your business's books up to date can be a daunting and tiresome task without the proper software to help. Quickbooks is accounting software that helps you keep track of your business's finances through clean and organized software. Keep track of sales and expenses like a pro with ease. They not only provide a clean and easy-to-use interface, but they also integrate with thousands of third-party apps and software that you probably already use to make your bookkeeping process more streamlined and automated. You can connect to apps such as Paypal, Woocommerce, Shopify, Square, Stripe, and countless others so that you don't have to manually enter data each time you make a sale. They also provide a bunch of other convenient services such as e-filing taxes, live bookkeeping, invoicing and payment, and much more! It is extremely important that your sales and finance information for your company is correct and up to date, so make it easier on yourself with QuickBooks! Save 50% off your subscription and get a $50 Visa Gift Card when you sign up using our link, just click here.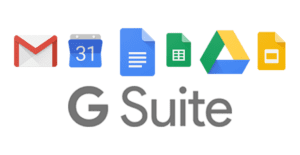 3. G Suite
Google is hands down the most popular search engine in the world and one of the most recognizable businesses ever. Did you know that they offer a suite of apps and tools that helps you with a great amount of your business's technical needs. The basic G Suite comes with email hosting on Google's super fast and secure network, cloud storage, user management, business management and more. Plus you can even add features like Google Voice, which gives you a virtual phone system for your company. You can also effortlessly connect to native Google apps like Youtube, Docs, Calendar or My Business. G Suite makes it incredibly easy to manage all of your google apps for all of your businesses and users. They offer reasonable rates as well when you consider everything that is included with your subscription. The basic G Suite subscription will run you only about $7 a month and it is worth every cent. Plus you can save 20% off your subscription when you click this link and use our discount codes:
Basic Plan – CD4XWGNNXQU93PE
Business Plan – 99ULP4XJPPQVK76

4. Trello
Does your business require a lot of project management and team collaborations? Then Trello is the perfect software for you! Trello utilizes what they call "boards" and "cards"  and these can be customized and used to track various projects and tasks for your business. Cards can be customized with different fields, tabs, links and much more. Plus you can assign select members to certain cards if you need to designate tasks amongst your team. You can even install "power-up" which are basically integrations with other third-party apps your business might use like Google Drive, Zoom, Slack, Etc to connect directly with Trello. The user friendly interface will make using Trello enjoyable and efficient for you and all of your team members. The best part? You can use it absolutely FREE! Yup, you heard us right. The basic account for Trello is completely free to use and you can upgrade based on your business's needs. You can sign up for a Gold subscription here.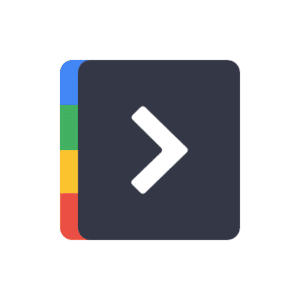 5. Shift
Operating a business in the modern age requires you to use many applications and different software. Keeping track of all those accounts in different browser tabs and windows can not only be cluttered and hard to look all day, but it makes your operations less efficient and your tasks more difficult. Shift is a relatively new software that allows you to connect hundreds of common workplace and business apps in one streamlined and easy to use desktop app. Every other app or software we have mentioned so far in this article integrates with Shift as well as many other popular ones such as Slack, Facebook, Instagram, Twitter, Hubspot, Canva, Monday.com, Most Banks and Finance Apps, and so many others. Shift also makes it unbelievably easy to manage multiple accounts on all your connected apps. Get rid off all browser tab clutter and get on track with Shift! Try it out for FREE using our link and see for yourself just how much time you can save and how much more productive you can be with Shift.
We hope that we were able to provide you with some great solutions or at least point you in the right direction. The life of a business owner can often feel like a lonely one, but we at AGS Design want you to know that we have your back every step of the way. We will always do our best to make sure our clients have the tools they need to succeed. Till next time, and happy branding!