Your Brand Never Looked So Good!
At AGS Design, we believe you should never have to sacrifice looking professional for functionality. The better your brand looks, the more it will resonate with your target audience. That is why we offer top quality, professional design services to completely customize the content that goes into your brand. Great design has always been a core value here at AGS and we pride ourselves on making your business look good and giving you confidence as a business owner. We offer a diverse catalog of design services to give you as much creative control of your brand as possible.
When you order design services with AGS, your project is handled by one dedicated designer from start to finish. We have over a decade of design experience in various mediums. So, you can be assured that your designs are professional by modern standards and will serve every purpose you need them to. Your projects are designed with the fastest turnaround time possible. All designs integrate flawlessly with our other branding services such as web, print, or marketing. We offer the comfort and convenience of a personal designer, without the hassle and expense of having to hire an in-house employee! Unlimited creativity is easily accessible with our professional design services.
Communicating clearly with your target audience is key in the world of business. You might not think that your brand's style matters if your product or service is good enough, but it actually makes all the difference. Making sure your brand translates and flows as one collective unit, from one asset like your logo to a smaller detail like a letterhead, is necessary to grow professionally and gain recognition. You want to send a clear and concise message about what you and your company stand for. 
Overall brand identity is what we specialize in because we understand the importance of looking good in the corporate industry. Our process allows us to understand you and your business on a personal level so that we can be sure that your brand is meeting the goals you need.  Our team of creative specialists are experts in building brand identities from any stage and taking them to unimaginable levels. We can create a brand identity guide to help your brand's assets maintain a consistent look that your customers will come to recognize.
One of the most important components of brand identity is your logo. Whether you want a simple or intricate design, execution is everything. It's important to remember that your logo is a  complex component of your brand. Logos are not just images, they must be able to translate and display correctly on several platforms. If your business operates on a larger scale you will need a logo that can print at any size, display on any digital screens, and in some cases need to be in specific colors or styles. Our designer specializes in creating logos that stand out while making sure they're functional for all your business needs. 
Our team will work closely with you to ensure that it meets or exceeds your standards. We are experts in logo design that understand the importance of your logo. We approach every logo design with creativity and great attention to detail. Never again worry about incorrect formats, dimensions, resolutions, etc because our team ensures that you receive every file in every size and format you should ever need. Get things done right the first time with AGS Design.
The internet is one of the best channels to advertise your business in today's modern age. Creating a website that reels in potential clients is crucial to a successful online presence. Designing a site may seem easy enough, however, the back-end isn't as simple as some of the "do it yourself" company ads might portray. Most of the companies that promise you an easy web design platform severely limit the things you can change, making personalization difficult. Without a back-round in web design getting the look that you want can be nearly impossible. 
When you work with AGS to build a site you will never have to worry about being limited or held back. Our team builds every site with close attention to detail and we always ensure it will be compatible with your platforms. So your site will not only look amazing, but it will function amazingly. We work extremely hard to make sure every website we design meets all of our client's needs and standards.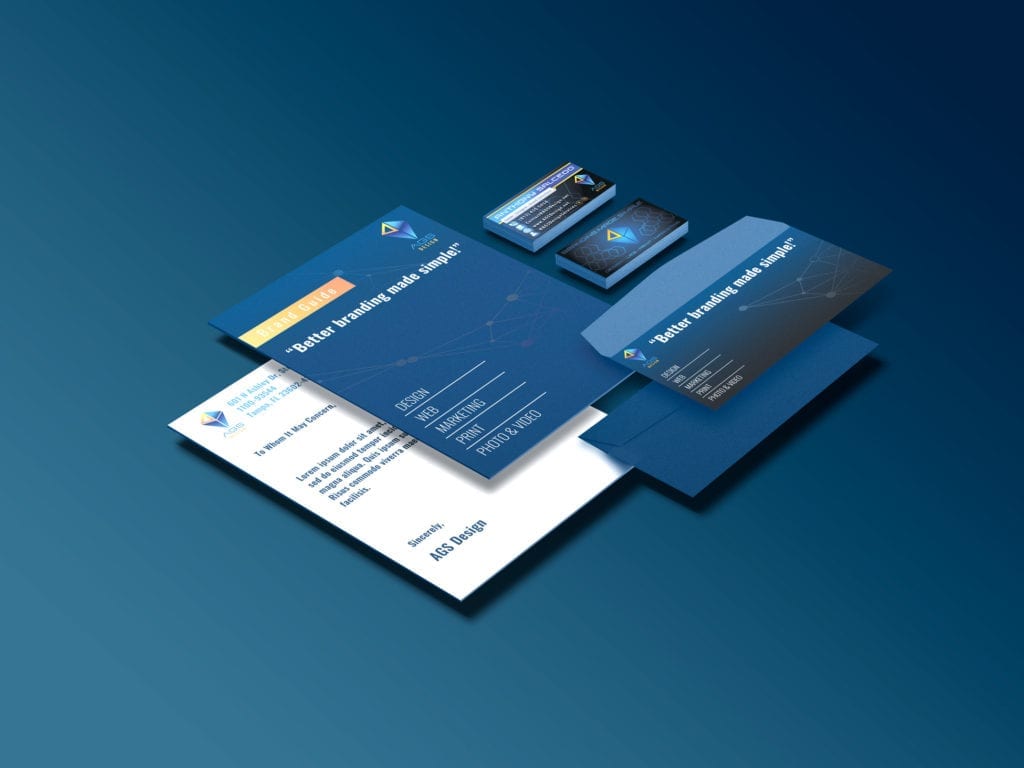 Not all of your design needs are going to be digital or online. Most, if not all, businesses find themselves needing a number of stationery items including letterheads, business cards, envelopes, and other similar items. Stationery really rounds off your brand's cohesive identity and shows your clients that you take your professional image seriously. 
Our creative team is highly trained in print production as well as brand identity. So you can rest assured that your stationery designs will look fantastic from design concept to print production. We can give your items a unique and dynamic layout that stays within your brand guidelines. Set yourself apart with personalized, and polished stationery items.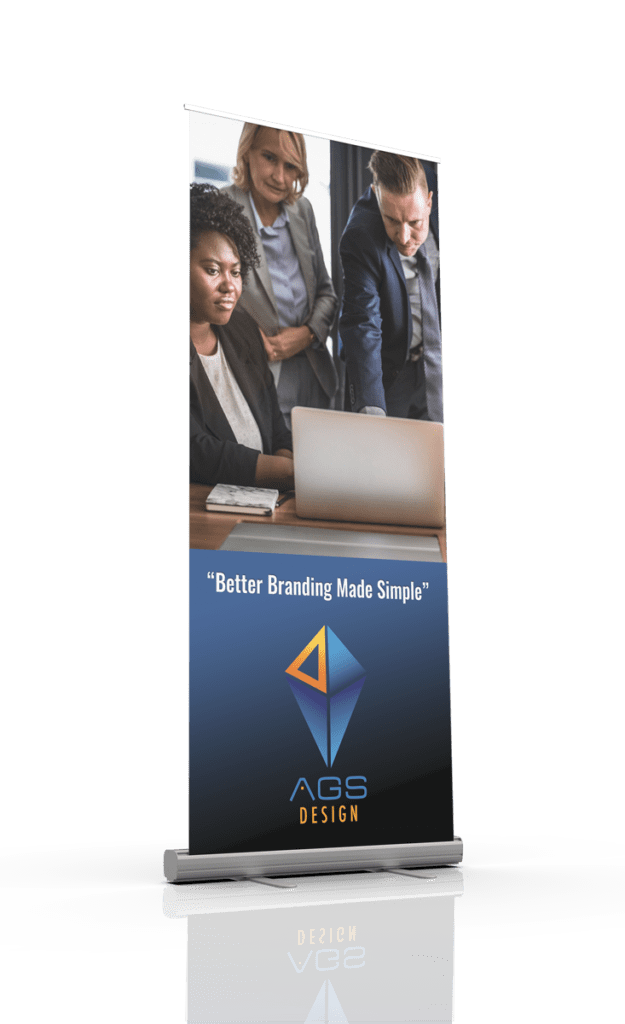 Marketing Material Design
Marketing materials and promotional products are great ways to gain recognition with your target audience. If your materials are not branded, then your marketing efforts may be going to waste. Perhaps you may want to produce a small gift for a round of potential investors? What better way to impress them and gain their recognition than with branded products like pens, or reusable water bottles! Or maybe your business requires you to set up a tradeshow booth. Why not spruce it up with branded signs, banners, and table cards?
No matter what approach you might take with your marketing materials, we can help you design and produce them beautifully. Our designers are experts in print media and can make sure your designs will look amazing no matter how big or small they are going to be printed. Create a unified look with branded marketing materials to show your clients and colleagues that you care about the impressions you make. Ask us about printing your materials as well, since we offer generous discounts to customers who order design and print services.
Brochures and menus are effective tools for engaging and educating your audience. However designing a brochure or a menu can get complicated, especially if it is something that is going to be folded or mailed. You have to make sure your layout does not compromise any regulations or specifications that may be needed, like mailing or printer requirements for example. If your design does not meet USPS regulations, it won't be mailed and if your design is not laid out correctly for folding then you will compromise the quality of your brochure.
The creative team at AGS Design stays up to date on modern printing and mailing procedures. We check over every job carefully to ensure that it will not only look great but function how you intended. Whatever your needs might be we can deliver a beautiful design and perfectly meets all of your requirements. We can also help you print and mail your brochures at competitive rates, making the process just that much easier.
Schedule Your
FREE
Brand Identity Consultation!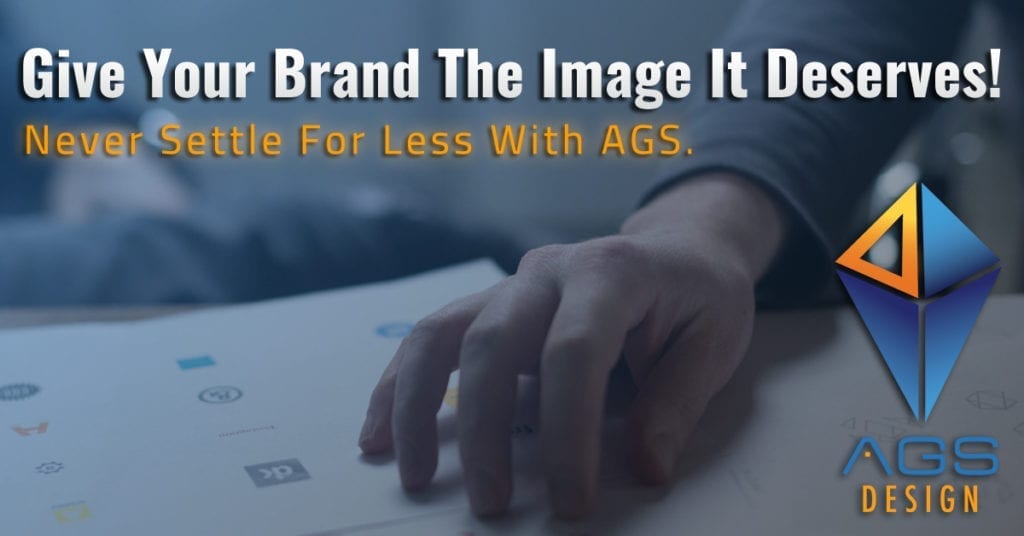 Let's Get your brand identity journey started. We are excited to show you just how much your brand can accomplish. Please fill out the contact form with some basic information about your company, your project, and a good time to schedule the consultation. During the consultation be prepared to discuss your vision for your brand as well as things like your target audience, marketing strategies, web presence, etc. Our experts will work with you to develop a custom-tailored brand management solution that best fits your business's needs. The process can be carried out via phone, video chat, email, or in-person (Tampa & St. Petersburg Only).