Your Premiere Full Service Branding Experience
DESIGN | WEB | PRINT | MARKETING | & MORE!
Are you in search of an all-in-one branding solution that makes managing your brand easy? Look no further than AGS Design! We are a full-service multimedia brand consulting and management agency in Tampa, Florida that specializes in helping businesses build, expand, and maintain their brand identity. We have the capacity to be your go-to source for all things regarding your brand. Professional brand identity goes beyond just having a logo and managing that identity can be difficult and time-consuming, but with AGS, it doesn't have to be.
We offer a diverse catalog of services ranging from the creative side like logo and web design or photography, to more technical aspects like marketing and web hosting. Easily access your brand's assets and stay up to date on your marketing campaigns with monthly reports. You will be amazed how much can be accomplished with our brand management solutions and even more so at how much it saves you compared to similar services. We can provide you with hassle-free and easy to manage branding solutions. When you trust us with your brand, you can be confident that you are in good hands.
 With AGS's professional and high-quality services, you can have the upmost confidence that your business's image is in good hands every step of the way in your brand identity journey. We can handle just about any branding or marketing project your business might need. We work closely with you to understand what you expect from your brand and do our best to make sure that you are prepared for anything. AGS takes great pride in providing the most seamless and stress-free branding experience possible. Below are some examples of services that we offer (but are not limited to) that can help your brand expand and connect with your target audience. Services can be ordered individually, but they work even better when ordered together. For more information please view the Terms & Conditions.
Logo Design | Web Design | Poster / Flyer Design | Custom Graphics
The core of your brand identity starts with design. In business, looks matter, and to be taken seriously your brand needs to look its sharpest. Elements like your logo, website, marketing materials, etc. are all the first points of contact your customers or investors have with your brand. You only have one chance to make a first impression, so if your brand is poorly designed it will reflect on how you build relationships with your customers.
We stay up to date on modern trends and technology and implement that into our design work to make sure your identity is user friendly and will attract your target audience. The cost of hiring an in-house designer is expensive and managing multiple freelance projects from different vendors might save you a bit financially, but requires a tremendous amount of your time and can be stressful. Our design services are the happy medium your business needs to ensure it looks its best on every platform.
Web Hosting | SEO | Site Maintenance | Email Hosting
Web presence is almost essential for brands to thrive in the modern market. A well-built website gives your customers an easy to access hub of information and should you need it, a platform where they can make purchases or other interactions with your business. Many services may market themselves as "DIY" (Do It Yourself) and sell you the dream of designing your own website, but they tend to leave out some key details that you will soon find out aren't as easy as to figure out as they claim and often leave you with an incomplete website and not knowing what to do with it. Managing a website is complicated, especially if you have no experience.
At AGS, when we say "easy" we mean EASY! We take a lot of the maintenance of managing your website off your plate so that you can focus on doing what you do best and that's running your business. We can keep your site running quickly and securely with much less stress and confusion that might come from doing it yourself. Paired with our high-quality design services, our web services are the perfect way to ensure that your websites not only look amazing but function like a dream.
Business Cards | Posters / Flyers | Banners | Clothing/ Apparel
Do your business cards excite you or make you proud? If not then what kind of impression do you think you are making on the people you hand them out to? Finding the right printer that can produce the marketing materials or stationery that your brand's needs can be a real pain. You are often left to coordinate everything between your designer and your printer and even then, there might be some errors or miscommunications.
With AGS Design's professional printing services that headache is a thing of the past because we are your designer and your printer! We can produce small scale materials like business cards and flyers as well as more large-scale projects like apparel or signage. You will receive digital proofs of every design before it is sent to print so there are no surprises when receiving your products. We offer fast turnaround times, generously discounted rates and we ship anywhere in the United States! Our network of facilities uses modern technology and high-quality materials so you can be assured your prints look stunning.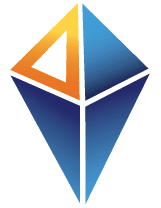 Giving our clients confidence in their brand that they need to succeed is what drives us here at AGS Design. Through services like graphic & web design or print & digital marketing, we give your brand the tools and assets it needs to thrive in the modern business world. If you don't take your professional image seriously, your customers will see that and it will reflect on their decision making. The worst thing that can happen to a business is to have an amazing product or service, but no one is willing to give it a try because it just was not presented correctly. You need a partner that understands professional branding at its core and that partner is AGS Design!
We have a passion for understanding your brand's goals and use high-end, professional services and strategies to help you meet and exceed those goals. Building mutually beneficial relationships is what we do best here at AGS because we understand that our client's success is our success. We focus on three major principles, great design, efficiency, and friendly service. That's why we take time to get to know our clients and create a welcoming and reliable experience that they can come to depend on. So why not join them in making your brand everything you ever dreamed of? We firmly believe that AGS can be your perfect branding solution, but don't just take our word for it. Read reviews from real people who have ordered branding services through AGS Design below and see for yourself just how much AGS can do for you.
"AGS Design understood what I needed and delivered a great logo for my company. I use it on everything I do to look more professional."
"The logo that AGS Design created for me was perfect. It opened my mind to more concepts and ideas for other projects in the future. It also gave me more ideas for fashion wear as well. I am a music producer and my logo has helped me gained attention and customers!! Definitely happy with the results."
"I have had the pleasure of working with AGS Design on quite a few occasions in regards to graphic design consulting to help shape the brand for our non profit. Their professionalism and creativity always made each meeting incredibly insightful and productive. They are devoted to truly understanding you as a customer and for our company that was really quite impactful. Their work on our logo was pivotal in grabbing attention on a global scale and building the Havenlabs brand."
Schedule Your
FREE
Brand Identity Consultation!
Let's Get your brand identity journey started. We are excited to show you just how much your brand can accomplish. Please fill out the contact form with some basic information about your company and your project. After submitting the form you will be sent an email with a link to schedule your consultation. During the consultation be prepared to discuss your vision for your brand as well as things like your target audience, marketing strategies, web presence, etc. Our experts will work with you to develop a custom-tailored brand management solution that best fits your business's needs. The process can be carried out via phone, video chat or email.