Discover a world of exceptional print solutions with AGS Design. From meticulously crafted business cards that make a lasting impression, to engaging brochures that narrate your unique story, dynamic flyers that captivate, impactful posters that command attention, versatile banners that stand tall, and informative signage that guides your audience – our creative prowess brings your ideas to vivid life. Trust AGS Design to deliver high-quality, distinctive print materials that truly embody your brand's essence and leave an indelible mark.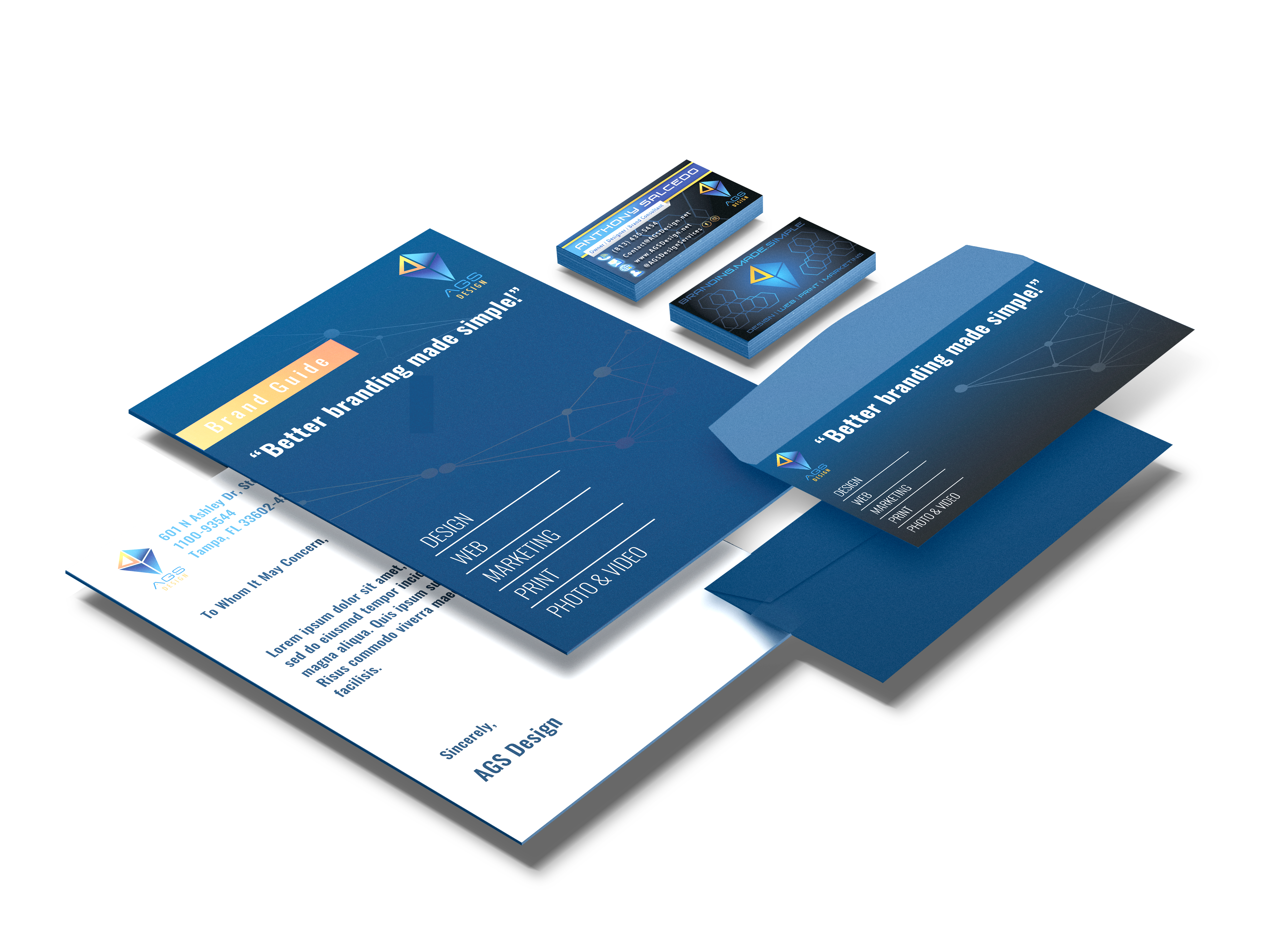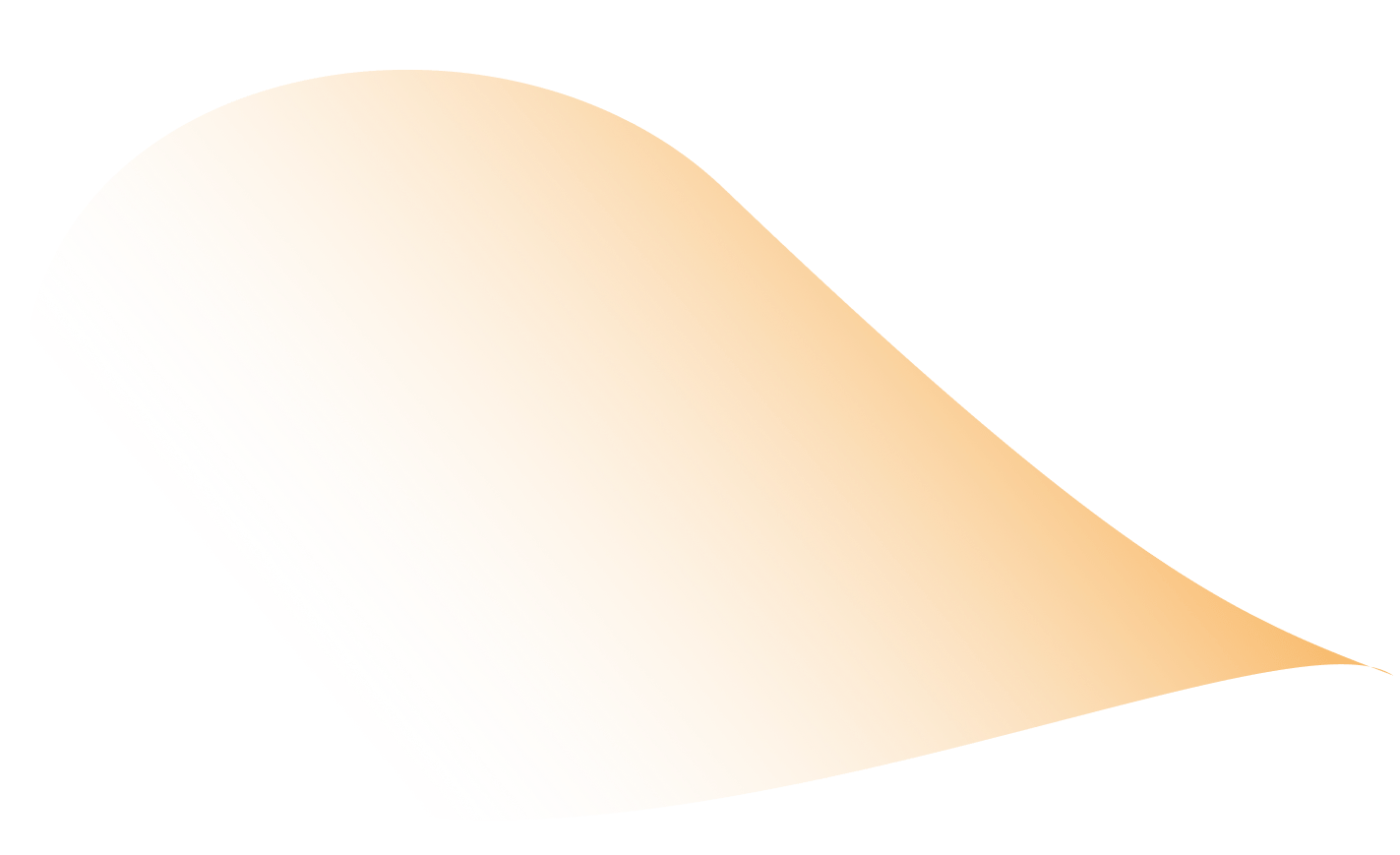 Give your business the quality it deserves!
It's Time To Make a
Lasting

Impresiion
Experience Unparalleled Business Card Services with AGS Design. Your networking journey takes a sophisticated turn as we offer a diverse range of premium materials, from classic paper stocks to contemporary plastic and metal options. Elevate your brand with precision through techniques such as UV coating that adds durability and a striking finish, and foil printing that imparts a touch of elegance. Our meticulous attention to detail ensures your business cards not only carry essential information but also showcase your brand's uniqueness. Leave a remarkable impression in every handshake with AGS Design's meticulously crafted business card services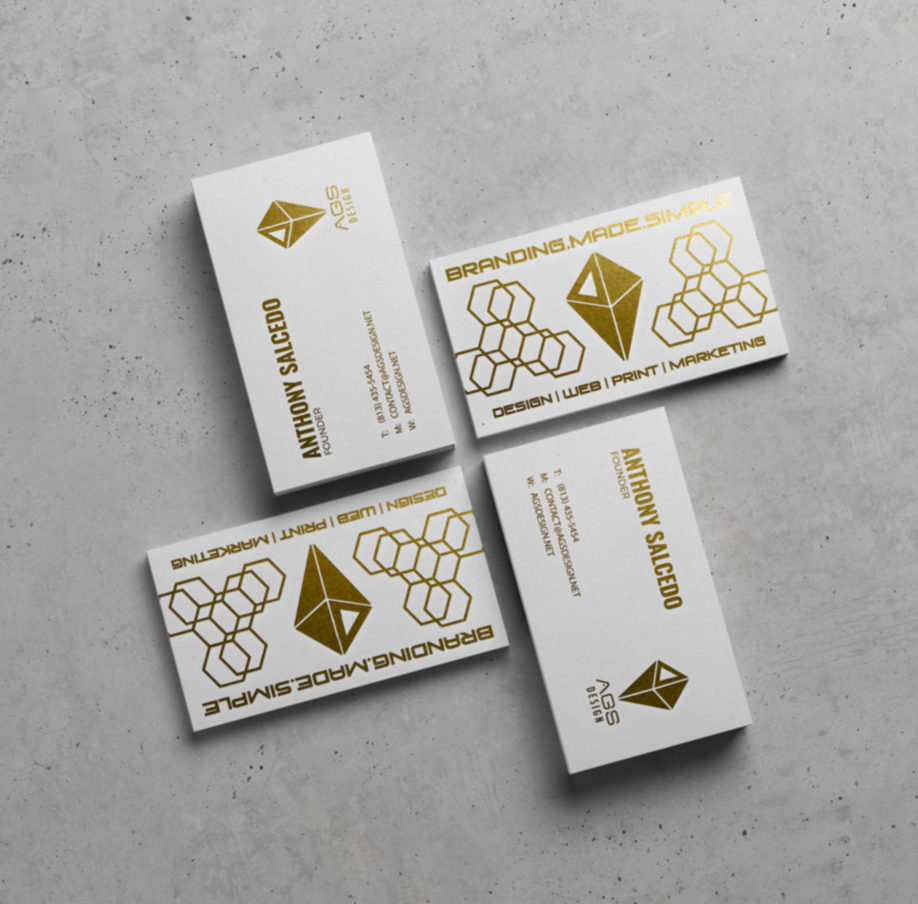 Turning Ideas into
Vibrant

Realities
Unlock the Full Potential of Your Message with AGS Design's Flyer and Brochure Printing Service. Immerse your audience in captivating content presented on a diverse range of high-quality paper materials, carefully curated to match your brand's essence. Elevate your visuals further with premium coatings that not only enrich colors but also provide a protective layer for durability, ensuring your message endures. Our meticulous folding techniques add a touch of sophistication, creating an interactive experience that enhances engagement. Experience the art of storytelling through print with AGS Design's expertly crafted flyer and brochure printing service.





We follow the same protocols and standards on every job we do to ensure a consistent experience across the board.
Requirment Analysis

During the this phase, we assess your business goals, target audience, competitive landscape, and existing brand assets to determine the specific branding needs and develop a tailored strategy for enhancing their brand identity and presence.

Planning

Then we formulate a comprehensive strategy based on the gathered insights, outlining creative concepts, design elements, messaging, and implementation methods to effectively align the client's brand with its objectives and target audience.

Design & Development Phase

Here we translate the strategic plan into tangible visual elements and assets. This includes creating logos, visuals, websites, and other materials that reflect the brand's identity and resonate with the intended audience, while ensuring consistency and impact across various platforms.

Testing & Implementation

Finally, we rigorously evaluates the developed materials and strategies to ensure they function effectively across different channels. This phase involves refining designs, conducting usability testing, and finally launching the brand assets to guarantee a seamless and impactful introduction to the target audience.




This depends on the scale of the project you need. Something like a logo can be only a few days but bigger projects like websites can take weeks or months plus ongoing work. When you let us know the full scale of what you are looking for we can give you an estimated turnaround time.
One of the things we specialize in is creating cohesive brand identities and ensuring that their standards are maintained on any platform or medium. When we design your projects we always try to maintain consistency with fonts, color palettes, logo variations, etc. That way your branded projects always look like they belong under the umbrella of your business's identity. Depending on the size of your business, we can even provide you with an in depth brand guide that you can use with other vendors in a case where you might need to that will help ensure they maintain your brand standards as well.
Most definitely, for complex projects like websites and marketing campaigns we offer paid continued or ongoing support so that you can always ensure your brand is in the best of hands.