Time To Get Your Business Online!
The web can be a scary place, and building an online presence for your brand is far from easy.  Web presence is essential for any brand to thrive, and be successful in the modern age. Having a prominent web presence is an effective way to drive traffic and customers to your business.  AGS Design's Web Services aim to take much of that stress and worry off your shoulders so that you can run your business with peace of mind. We work closely with you to analyze your brand as well as your competitors and develop a strategy that will give you the most return on your investment, and keep your brand current. Managing the online components of your business couldn't be easier, and your customers will appreciate the difference in their experience.
Managing your online and social presence can get technical and difficult, especially if you don't know what you're doing. That's where we come in. Our web services are hassle-free and drive real results for your brand. All of our web and marketing services come with access to monthly reports where you can view all of your analytic data, and see how your strategies are performing. We analyze your business, and the competition, to determine the best course in marketing your brand. These services also work seamlessly with our design services and save you money when ordered together.
Great web design is a key part of your customer's experience when they interact with your site. It is important to remember that most of the time you won't be there to explain anything to a viewer the first time they visit your site. So if they are unable to navigate the website to get the information or perform the action they need, then they are likely to take their business elsewhere. Aside from customer experience, web design also affects things like your SEO page ranking, accessibility for users with disabilities, and even business security. 
Our designers specialize in building websites that look amazing and fit all of your business's needs, whether they be large or small. Our team designs and builds every site to be as functional and efficient as possible. We provide you with a functioning prototype to preview your site as we build it. Then once it is ready we can help you get it online or even host it for you! Give your customers the online experience they deserve when you order web design services through AGS Design.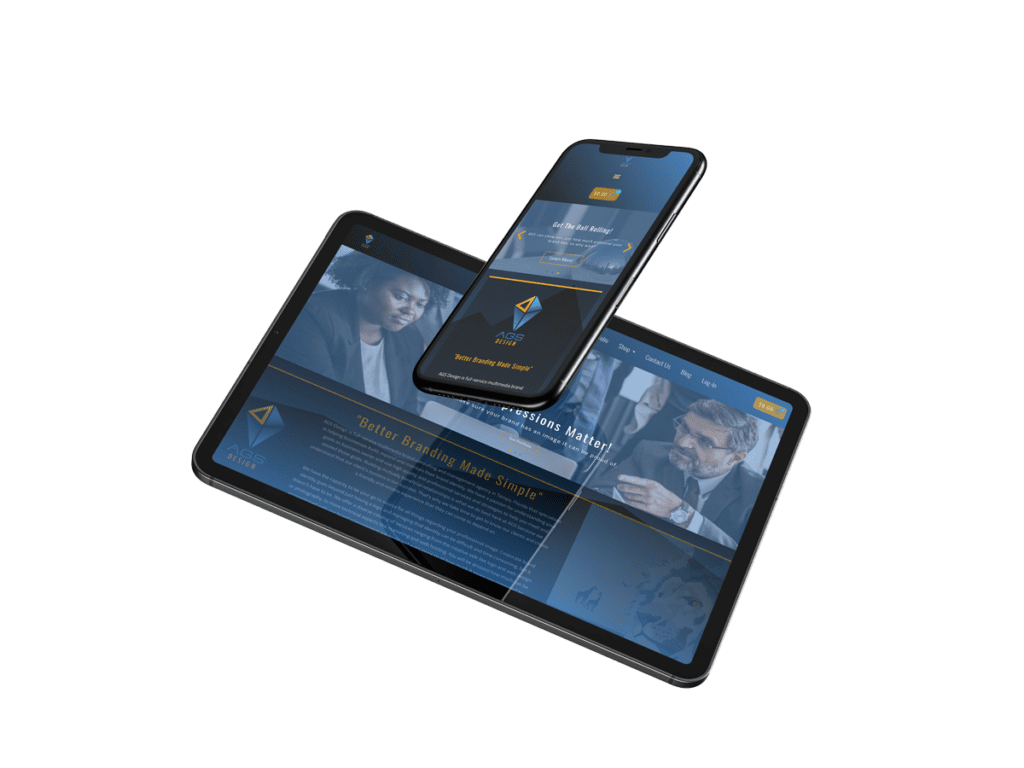 Just because you got your site online and it looks good on your computer, does not mean it is going to automatically translate to smaller devices such as a tablet or smartphone. Different devices require different setups and design for them to be user friendly regardless of the user's device. With AGS Design you can be assured that your website will look amazing and function on any size screen!
Having a site built is only half the battle when it comes to getting your business online. In order for your site to appear online, you need to have a domain name registered and a hosting account set up. The domain name is your web address (yourcompanyname.com) and your host is who delivers your website files to the internet so that it can be viewed by the public. Managing these accounts can get very technical and confusing if you are not familiar with the technology. One wrong move could take your entire site offline instantly.
AGS Design has partnered with some of the best hosting providers and registrars in the industry so our sites are easily compatible with their services. We work with companies like GoDaddy, Cloudways, and WPMU Dev to bring our clients the absolute best in hosting and domain registration. We can easily integrate your site with their services and get your site up and running quickly. Plus with our premium hosting packages, AGS can completely manage your hosting and domain accounts for you so that you don't have to bother keeping track of it all. Keep your online presence simple and easy to manage with our web hosting packages.
If you sell a product or service, especially one that can be shipped or used remotely, then you need a website where customers can purchase them. E-commerce sites give your customers an easy to access platform where they can browse and buy your products and services.  Without a proper e-commerce site, you are missing out on a great number of sales for your business. 
AGS Design can help you build a beautifully designed site that gives your customers a safe and friendly buying experience. Plus our e-commerce setups are easy for you to manage on the back end as an owner. We can set up a variety of payment processing solutions so that you can receive your payouts as soon as possible and issue refunds easily if ever needed. You can also easily add / update products, manage orders, inventory, track sales, and much more with our convenient systems.
Managing a website can be a tiresome task. Between making sure it looks great and functions efficiently and securely can be a lot to juggle, especially if you don't have any idea what you are doing. The internet is an ever-evolving entity, so your website needs to stay up to date or you could be at risk of outdated software, site malfunctions, or something far worse like a security breach! Something as simple as adding a new file or running an update can take your entire site offline in a matter of seconds. Without a backup, you can find yourself in a heap of trouble.
AGS Design offers basic site maintenance and support with all of our premium hosting plans. We keep your site database up to date and secure with the latest software and technology as well as offer unlimited email, phone, and text support should anything go wrong when using your site. We also perform regular backups of your site so you never have to worry about losing data in event of a site error. Stay up to date with monthly site activity reports that tell you everything that's happening behind the scenes of your site such as updates and analytics.
Do you own a brick and mortar storefront where you sell your products and services? Local SEO services are a great way to drive some local traffic to your store through your website. According to a study done by Hubspot, over 70% of consumers that did a local search visited a store within five miles of them. Your site needs to have the proper and relevant content, listing, business pages, etc to make search engines recognize you as a local entity. Making sure that your site is optimized for local SEO is essential to maintaining your online presence and expanding your visibility. 
Our SEO experts will analyze your site's current content or create new relevant content in order to optimize it better for search engines and drive more local traffic to your business. We can also assist with getting your business listed as an official local entity on a search engine to improve your digital reputation. Our system makes it easy to keep track of your results with monthly reporting of analytics and access to a convenient SEO dashboard!
If your brand is expanding or if your business operates primarily online then you may be ready to market to a much larger audience. National SEO services can help get your site in front of viewers all across the country. Just like with local SEO, national SEO works based on your website's content optimization. The difference between the two is the target audience. Local SEO targets a local audience to drive more traffic to your physical location, whereas National SEO targets a much larger and broader audience to get traffic to your website. 
With AGS Design's national SEO services, you can reach a broader audience without having to be a web expert. Our team of professionals will create and optimize content that will boost your search result rankings and generate more organic traffic to your site. We continue to monitor and optimize your site's content for the duration of your subscription and make it easy to track progress with monthly analytic reports.
Schedule Your
FREE
Brand Identity Consultation!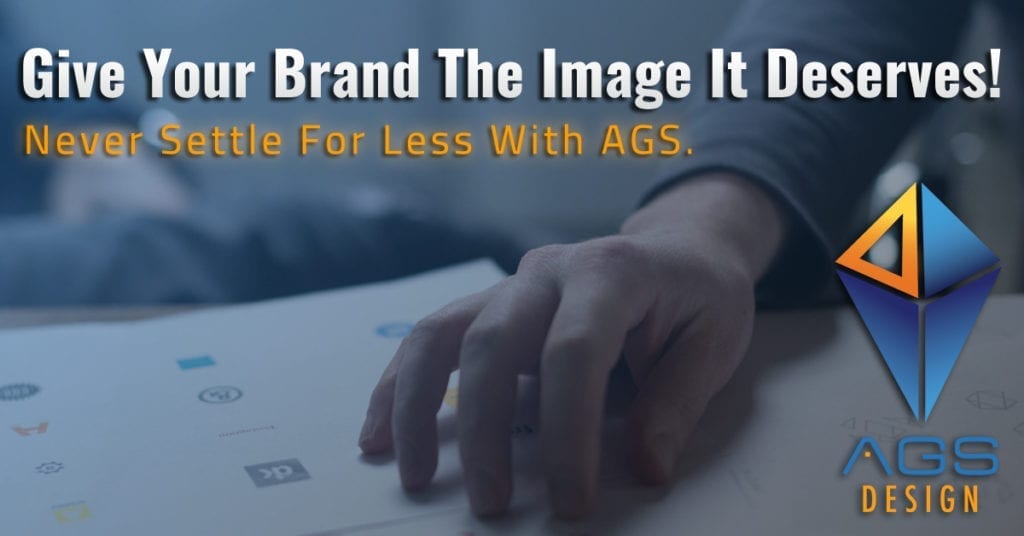 Let's Get your brand identity journey started. We are excited to show you just how much your brand can accomplish. Please fill out the contact form with some basic information about your company, your project, and a good time to schedule the consultation. During the consultation be prepared to discuss your vision for your brand as well as things like your target audience, marketing strategies, web presence, etc. Our experts will work with you to develop a custom-tailored brand management solution that best fits your business's needs. The process can be carried out via phone, video chat, email, or in-person (Tampa & St. Petersburg Only).